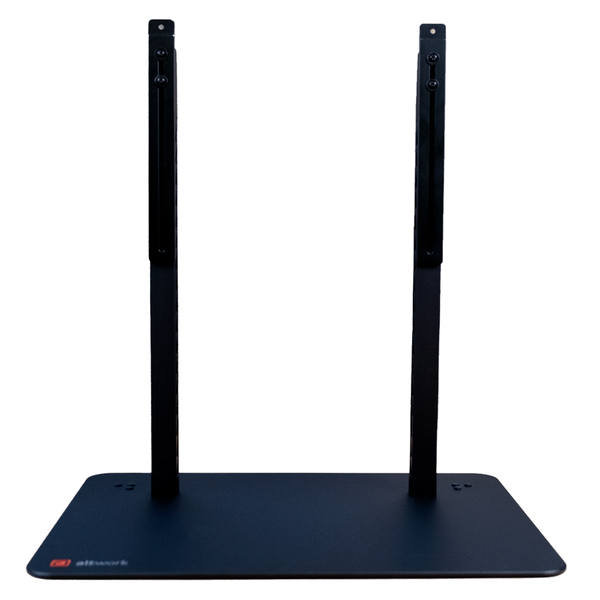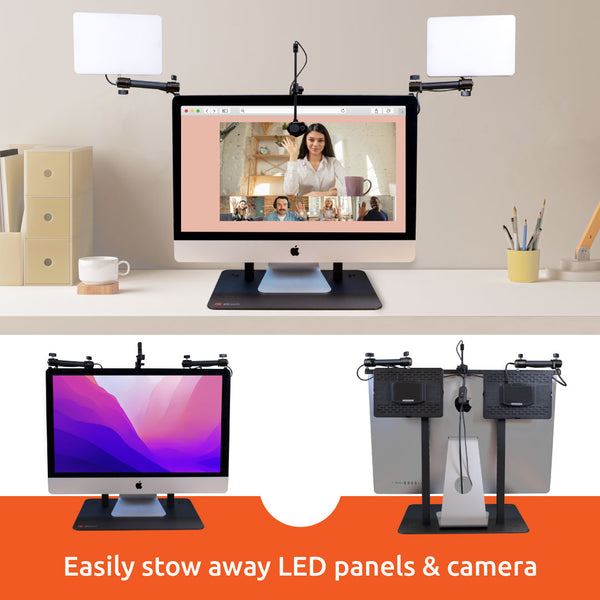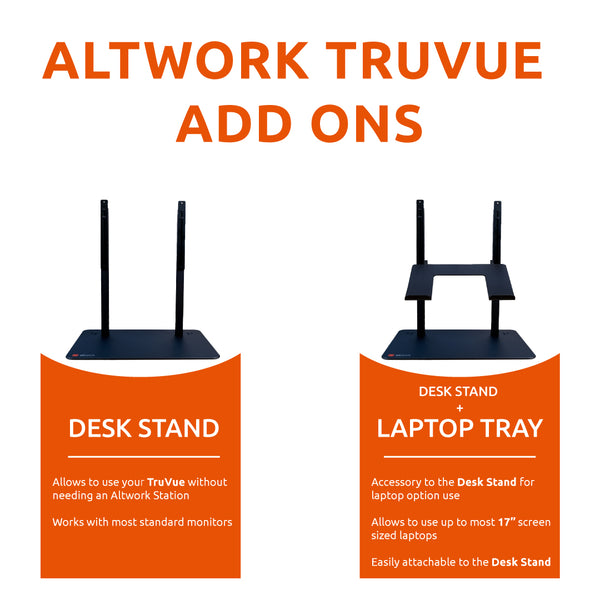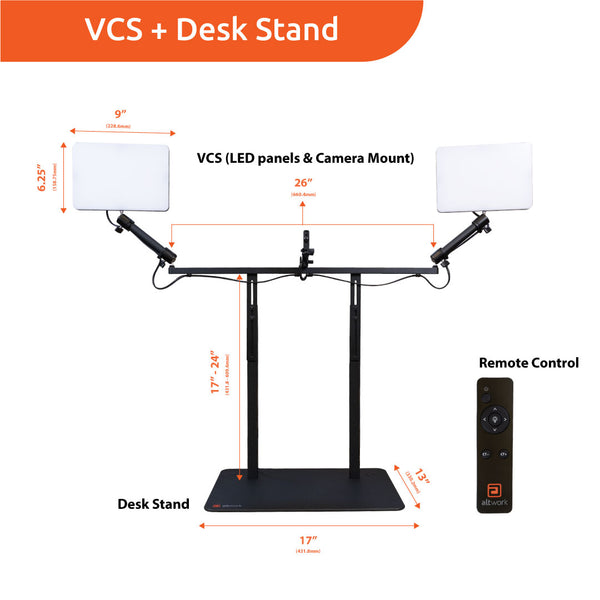 Altwork TruVue Accessory:

TruVue Desk Stand: The Altwork TruVue is built to perfection when it comes to attaching the TruVue station to your Altwork Flex or Signature station computer monitor. If you are not an official "Altworker" yet, then the Desk Stand accessory option is ideal for you. 
The Altwork TruVue Desk Stand allows users to operate the TruVue station with absolute ease. Simply place your computer monitor in the Desk Stand for the optimal user experience. 
Sold separately as an accessory for TruVue-VCS, allows for use on a flat desk or table mounted monitor.
Includes:
Desk Stand and assembly hardware - two optional assembly configurations to accommodate most standard  monitor/computers including

iMac

Microsoft Surface Studio

Most standard desk mounted monitors up to ~XX inches (24" tall height includes desk stand supplied with monitor)

Weighs 6.75 pounds
Does Not include:
TruVue-VCS

Webcam

TruVue- Laptop Tray

Monitor/Computer
1 year on electrical components

3 year on mechanicals (mimic language from other warranty)
Moneyback return within 30 days

Buyer pays for return shipping
Outbound shipping included on TruVue VCS orders over $350.00