The Ergonomic Way to Work Long Hours from Home
Altwork workstations are designed for professionals who work long hours on a computer. The unique home office combines the best features of an ergonomic chair, ergonomic desk and standing computer, with sit, stand and zero gravity recline options, all in an integrated station including chair, desk, keyboard, laptop and monitor.
This is the Tesla of Desks, Amazing!
Paul P.
I'm able to unlock a level of focus and flow in my Altwork that I can't get anywhere else.
Lance L.
I replaced my fully loaded Aeron chair and Herman Miller desk and will not look back.
Jeremy M.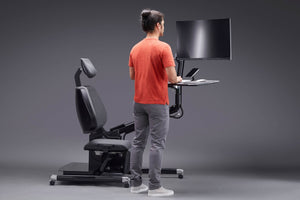 Stand
Long hours spent sitting at your work desk have a negative impact on health and well-being. Refresh your body and mind by easily switching to a standing desk position.
shop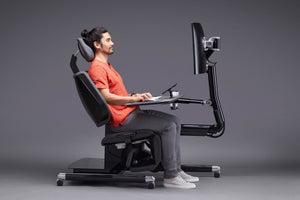 sit
Keep your feet on the floor for a more traditional desk with the best office chair experience, and use the adjustable leg rest to extend and support your knees, ankles and feet.
shop
zero gravity
From web browsing to intense research projects, the zero gravity desk, with a full recline position, promotes comfort and deep focus when long hours are required.
shop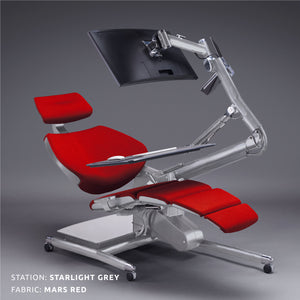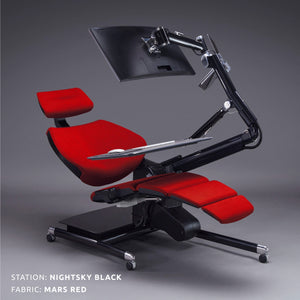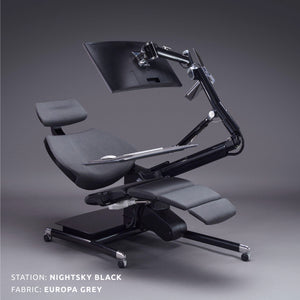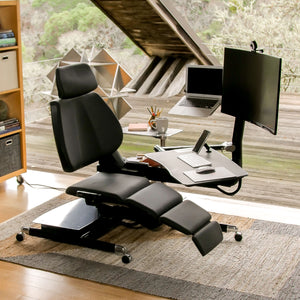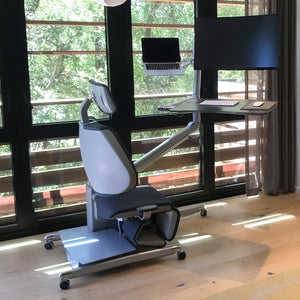 SIGNATURE STATION During the creation of the Altwork workstation, the human experience was always at the center of the design...
Learn more